NEWS
Miley Cyrus to The Bill Engvall Show?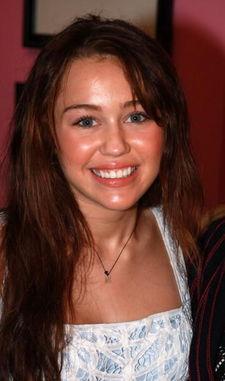 Is Miley Cyrus prepping for a guest spot on The Bill Engvall Show, TBS' family-oriented comedy starring Bill Engvall, which returns to the network tonight?
It's not entirely out of the realm of possibility, and it will only take one degree of separation to make it happen!
Bill and Miley's dad, Nashville Star host Billy Ray Cyrus, go way back. "I've known him since Achy Breaky Heart came out," Bill revealed to former OK!  intern Terrence O. Ruggiero when the show's stars visited our offices.
Article continues below advertisement
Billy Ray also appears in Bait Shop, a film Bill wrote and stars in. "He plays this character called Hot Rod Johnson," Bill said. "He's a TV hotshot, and we end of being rivals."
While Miley has yet to visit the Engvall set, the show's crew has had a chance to check out her work. "She was playing in town, and Billy was so nice, he took some of the crew and their kids to the show," Bill said. "It was really cool."
If Miley can't commit, then maybe High School Musical's Ashley Tisdale would be down for a cameo. She appears with Engvall star Tim Meadows in the upcoming feature They Came From Upstairs. "She's like any 22-year-old girl who plays a 17-year-old girl on TV," he joked. "She's nice."
But Tim has another dream guest on the brain. "I have a fantasy that if we ever cast my father, it's Bill Cosby," he shared.
Who wouldn't want TV's most beloved dad to step into their lives for a minute?
The Bill Engvall Show returns Thursday, June 12 at 9 p.m. on TBS.