NEWS
Miley Cyrus Loves Her New Drastic Look and So Does Fiancé Liam Hemsworth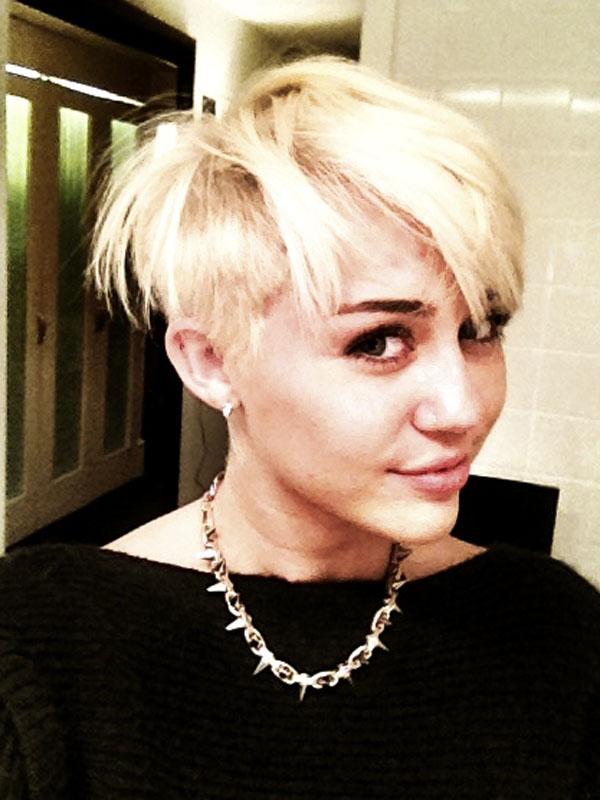 Just a few days ago Miley Cyrus debuted a new hairstyle that was shorter and lighter, which she seemed to love at the time. The 19-year-old turned to Chris McMillan, who is famous for giving Jennifer Aniston the "Rachel" cut back in the mid-90's, and she Tweeted "I think the most important thing a woman can have — next to talent, of course is her hairdresser." @chrismcMillan thanks duuuuude."
Article continues below advertisement
However, that apparently was just the first step in her extreme makeover process.
Over the weekend, the country singer shocked fans when she chopped off the new do and went for an edgy pixie cut complete with a bleached platinum-blonde color.
Many weren't happy with the newly engaged star, and the pics Miley posted of her transformation sparked harsh criticism from her Twitter followers, which prompted the former Hannah Montana actress to defend herself.
While a lot of people may not be overly excited about Miley's drastic change, fiancé Liam Hemsworth is sticking up for her.
"He loves my haircut," Cyrus Tweeted to one of her fans Tuesday. "Last night he said I look the happiest he's seen me in a while :) he likes seeing my eyes more."
Do you like Miley's look?