NEWS
Miley Cyrus Opens Up On Bong Incident; Dating Costar Josh Bowman?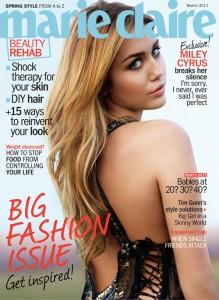 Miley Cyrus hit some road blocks in 2010 — her salvia bong controversy and make-outs caught on tape tainted her image and her parents' divorce. But the 18-year-old continues to focus on her career and move forward, opening up to Marie Claire about her difficult times, image in the media and trying to keep her large fan base happy (no easy task).
OK! GALLERY: MILEY CYRUS FLASHES PEACE SIGNS IN L.A.
"What I never wanted was for my fans to ever feel like I betrayed them... to feel like I said I was something, then turned around and was something that I'm not," she tells Marie Claire, via Celebuzz. "But I've never, ever claimed to be perfect. I mean, since I've started the show, I've always said, 'I'm gonna make mistakes.' I know this. And I think that that is one of the reasons why people related to me. Why kids related to me."
Article continues below advertisement
In other Miley news, rumors keep swirling that she has a new man in her life, So Undercover co-star Josh Bowman.
We know Miley does fall for her on-screen men (i.e. Liam Hemsworth).
The duo recently had a public outing in to Griffith Park in L.A. where they looked quite cozy together.
Catch the video of the costars below! Do you think their is a romance going on?