NEWS
Miley Cyrus "Partying" to Cope with Parents' Divorce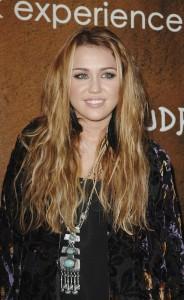 Dealing with the recent split of her parents Billy Ray and Leticia Cyrus, Miley Cyrus has been partying to cope with the situation, but trying to stay grounded for her family.
An insider tells OK! of the 17-year-old dealing with the split, "She's feeling very stuck in the middle and her dad will ask her what her mom says and vice versa so its been really hard on her. She's feeling like everything is on her shoulders and its not fair."
Article continues below advertisement
"She's known there were problems for a while and while she's happy they're finally splitting and happy they're not lying anymore she's still really upset and feels like for the sake of her little sisters she has to try and keep it together."
And with Miley's 18th birthday coming up on Nov. 23, the Hannah Montana star says that she wants to keep it mellow and spend time with her family instead of partying.
"I'm not going to go crazy; just have a fun party and then maybe take a vacation with my family ... because that would be really cool. I think we need time to all be together… So that would be rad if we could all go to the beach or something," Miley told MTV on Thursday.
Billy Ray filed for divorce from Leticia on Oct. 26.