NEWS
Miley Cyrus Reveals How She Celebrated Her 20th Birthday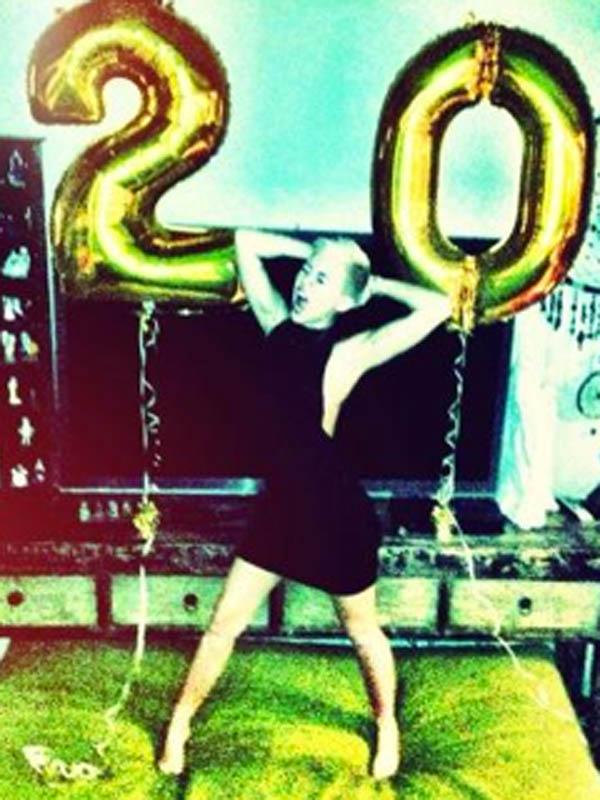 Article continues below advertisement
The country singer had a big birthday bash and said "So much BIRFFFDAY love! ❤❤❤ i wish everyday was like this :)"
Instead of wanting gifts, Miley asked people to donate to her fave charities:
The Starkey Hearing Foundation and Saving SPOT, which is an organization that rescues animals.
She let her fans know she appreciated their generosity by sending them this Tweet.
"Thank you to all my fans who donated to @starkeyhearing @spotrescuedogs for my birthday. Y'all topped it again -- best bday present by far!"
The former Disney star is not only busy celebrating her birthday, but is recording her next album and planning multiply weddings to her fiancé Liam Hemsworth according to her father.
Billy Ray Cyrus told Us Weekly, "Liam asked if he could have my daughter's hand in marriage, and I said yes if I could be in his brother's next movie," he joked to Us Weekly of Thor actor Chris Hemsworth.
Article continues below advertisement