NEWS
Miley Cyrus Tweets Response to Engagement Ring Rumors: "It's a Topaz"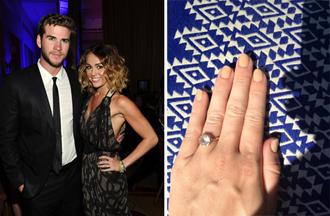 Article continues below advertisement
Rumors started swirling and this weekend she stepped out on the red carpet wearing the same ring on the same finger.
Today she finally Tweeted, "I'm not engaged. I've worn this same ring on this finger since November! People just wanna find something to talk about! It's a topaz people!"
We've looked back at photos of Miley from events since November and couldn't find a single one of her wearing the ring. Guess she just recently decided to wear it on the red carpet!