NEWS
Miley Cyrus an Unsafe Role Model?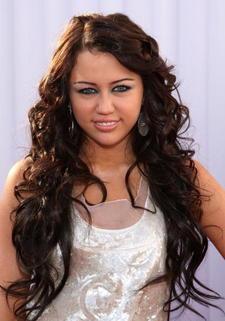 In a posting on their Web site Monday, Consumer Reports calls out teen pop sensation Miley Cyrus for some unsafe behavior in her new film, Hannah Montana/Miley Cyrus: Best of Both Worlds Concert Tour. The behavior in question? No, it's not smoking or drinking or smashing up a hotel room. Instead, the consumer watchdog is upset at the 15-year-old for not buckling up.
The item singles out one scene in the movie where Miley and her dad, country star Billy Ray Cyrus, are riding in the backseat of a Range Rover and neither are wearing seatbelts.
Article continues below advertisement
But before you laugh this off, Consumer Reports does have some numbers on their side, stating that 55% of passenger vehicle fatalities in 2006 were folks who hadn't buckled up. They also point out that this number increases to 65% for fatalities in Miley's 13-to-15-year-old age group.
"It seems to us that Miley, her father and Disney had a perfect opportunity to help influence teens and counteract — rather than encourage — this trend," reads the article. "Then again, as Hannah herself sings, 'Everybody makes mistakes.'"