NEWS
Miley Cyrus Wants to Make "Cleaner" SATC Film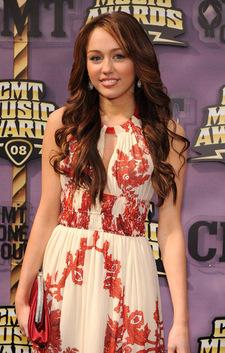 There will be a Sex and the City , but how about a prequel? One that stars Miley Cyrus?
The 15-year-old, who is a fan of TBS' sanitized take of the raunchy HBO comedy, wants to do a "younger, cleaner version of Sex and the City," she tells TV Guide.
No word on what that would entail, but "Sex" would need to be removed from the title as it would be a misnomer and contradictory to Miley's beliefs. The tween queen wears a purity ring as a sign of her commitment to abstinence.
Article continues below advertisement
"I like to think of myself as the girl that no one can get, that no one can keep in their hand," she says. "Even at my age, a lot of girls are starting to fall and I think if abstaining is a commitment girls make, that's great."
That's just one aspect of her that Miley hopes will make her a role model for young girls, especially after the whole Vanity Fair photo scandal. While she has said the controversy "," the singer, who's new album Breakout hits stores Tuesday, is doing her best to ignore the whole situation.
"I don't dwell on the negativity," she says. "I want to be a positive role model, so we just try to keep that stuff as much not talked about as possible."