NEWS
Miley (Kinda) Apologizes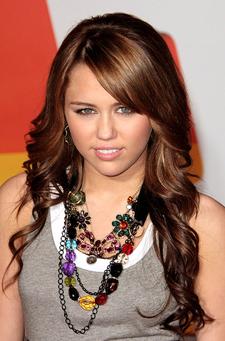 In the history of bad apologies, this one might go down as the lamest: After a picture of Miley Cyrus and some friends holding back their eyes to pull them into a squinty shape leaked, the media and the Organization of Chinese Americans protested, saying they were making fun of Asian people.
And now Miley is offering an apology... kind of. On her official site, she doesn't exactly say she's sorry for offending anyone, intentionally or otherwise, she instead takes the "I'm just a silly girl" route.
Article continues below advertisement
"I've also been told there are some people upset about some pictures taken of me with friends making goofy faces!" she writes. "Well, I'm sorry if those people looked at those pics and took them wrong and out of context!"
We get it, it's our fault for misinterpreting a picture full of white kids making slanty-eyed faces.
"In NO way was I making fun of any ethnicity! I was simply making a goofy face. When did that become newsworthy? It seems someone is trying to make something out of nothing to me. If that would of been anyone else, it would of been overlooked! I definitely feel like the press is trying to make me out as the new 'BAD GIRL'!' "
The Disney star goes on to blame the media for picking on her, since Britney Spears is "back on top of her game" and says they need a new punching bag. Hint: It might help if the punching bag didn't make it so easy by taking pictures with "goofy faces."