NEWS
Miley Out at Disney?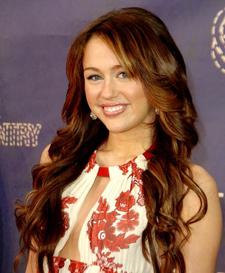 Following controversial MySpace photos, a near-nude Vanity Fair photo shoot and — perhaps worst of all — dwindling numbers for Hannah Montana, Disney executives may be preparing to throw in the towel on their biggest star, Miley Cyrus.
"Tween properties often burn hot and then fizzle out," a Disney insider tells OK! about the 15-year-old singer and actress. "So with Miley, there has to be a Plan B."
Article continues below advertisement
A sign that it's time for a changing of the guard?
Newcomers Demi Lovato and Selena Gomez are being groomed for stardom. Fifteen-year-old Demi stars alongside the Jonas Brothers in the latest Disney smash, Camp Rock, and will open for the group's sold-out tour.
Selena, also 15, stars on the hit show Wizards of Waverly Place, and will only say she is "flattered" by comparisons to Miley.
However, a Disney rep assures OK! the channel is "committed" to the Hannah Montana franchise, with a movie version opening next spring.