NEWS
Miley's an Ace Driver!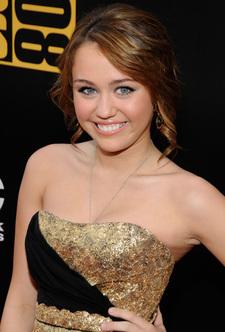 She's managed to charm audiences and stadiums with her mega-watt smile and catchy tunes, but can Miley Cyrus perform when it comes to passing her driver's test?
The answer is yes! The Hannah Montana star's been taking driving lessons at the California Driving School in L.A. where she's impressed her instructor with her calm, cool demeanor behind the wheel.
"She's very determined to be a good driver," instructor Gloria Ridgeway, head of the Driver's Ed department of the California Driving School tells Celebuzz.com. "She's very focused. She really picks it up."
"They have good lessons," Ridgeway continues. "Miley's lessons are always fun and enjoyable. There can be laughter along with safe driving. It's all about being focused and avoiding distractions. She watches everything from two blocks ahead of her to what's on the sidewalk beside her."
For the entire story, check out celebuzz.com!
Article continues below advertisement