NEWS
'Million Dollar Matchmaker,' 'K.C. Undercover' And More To Watch On TV This Weekend!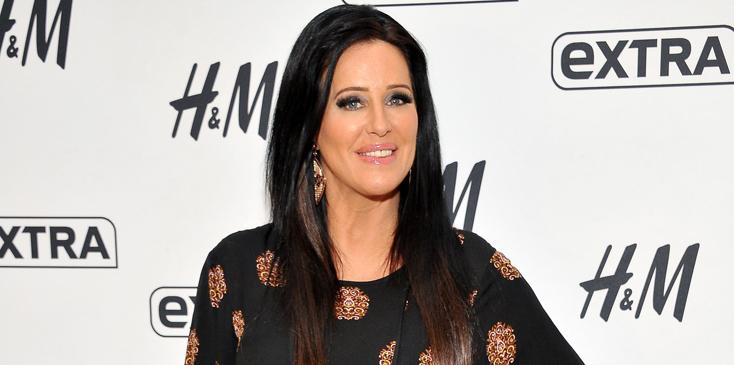 Million Dollar Matchmaker — Aug. 12 at 10 p.m. EST on WE tv
Derek, a fashion designer who is too shallow to settle and Traci, a DJ who harbors major trust issues seek Patti's help for love. One client begs for a second chance when their contract gets revoked!
And in the exclusive clip from the episode below, Patti meets Derek, who is a bit shallow when it comes to women.
Beethoven's Big Break — Aug. 12 at 7 p.m. EST on Discovery Family Channel
Article continues below advertisement
Fall in love with the big-hearted, slobbering 185-pound St. Bernard, Beethoven, in this howl-arious adventure that features an all-star cast, including Jonathan Silverman (Weekend At Bernies), Rhea Perlman (Cheers), Moises Arias (Hannah Montana), Stephen Tobolowsky (Heroes), Oscar Nuñez (The Office), Cesar Millan (The Dog Whisperer), Joey Fatone ('N Sync) and Eddie Griffin (Undercover Brother). Although animal handler Eddie (Silverman) works with lots of creatures, he has a strict no pets allowed policy and won't let his son Billy keep adorable stray dog Beethoven and his family of puppies. But when dog-nappers steal the canine star of the movie Eddie's working on, the studio big shots must quickly find a replacement and unexpectedly cast the lumbering canine as their next big star. Through his rambunctious antics and larger-than-life personality, Beethoven not only crashes into Hollywood but into Eddie's heart as well.
Transformers Rescue Bots — Aug. 13 at 8:30 a.m. EST on Discovery Family Channel
Bumblebee's unexpected appearance at the Bots' Training Center brings more than a few surprises to the team.
My Little Pony: Friendship is Magic — Aug. 13 at 11:30 a.m. EST on Discovery Family Channel
When Rainbow Dash's pranking gets out of hand, the ponies decide to give her a taste of her own medicine – zom-pony style!
Legally Blonde 2: Red, White & Blonde — Aug. 13 at 9 p.m. EST on Discovery Family Channel
Article continues below advertisement
Reese Witherspoon is back as Elle Woods in LEGALLY BLONDE 2: RED, WHITE & BLONDE. Now, Elle is juggling a demanding career as a rising young lawyer as well as preparations for her wedding to the man of her dreams. But when she stands up for the rights of the other guy in her life – Bruiser, her Chihuahua – Elle is fired from her job. Devastated, Ms. Woods goes to Washington to take matters into her own well-manicured hands. Trying to learn the political ropes and win over self-serving politicians, Elle faces a formidable challenge. But with her clever and sassy signature blend of determination and intelligence, she bucks the system the Elle Woods way, inspiring those around her to find a voice of their own.
MORE ON:
Million Dollar Matchmaker
The New Adventures of Peter Pan — Aug. 14 at 8 a.m. EST on Discovery Family Channel
When temperatures continue to rise, Peter realizes something is wrong and must find an antidote for the heat or Neverland will melt!
Robin Hood: Mischief in Sherwood — Aug. 14 at 8:30 a.m. EST on Discovery Family Channel
Marian casts a spell on an arrow that causes it to hit the bullseye every time. An old lady uses a superstition to sell villagers their own "luck" at a high price.
Article continues below advertisement
Secrets of America's Favorite Places —Aug. 14 at 6 p.m. EST on Discovery Family Channel
Acclaimed film critic and Hollywood historian Leonard Maltin lends his expertise and commentary to uncovering the secrets behind Hollywood Boulevard. For the first time ever, the complete manufacturing of a Walk of Fame star is filmed from beginning to end. Explore the secrets and mysteries of the most famous movie theater in the world – Grauman's Chinese Theater, where movie stars are immortalized in the courtyard's concrete. What secret message is the iconic Capitol Records building flashing to the world with its blinking rooftop beacon? And why is the Hollywood sign almost guarded like Fort Knox?
K.C. Undercover — Aug. 14 at 8 p.m. EST on Disney Channel
Grandma Gayle takes K.C. and Ernie back to the 70s to relive how Cleo Brown became the first Black female spy for The Organization. Roz Ryan guest stars as Grandma Gayle.
Geeking Out — Aug. 14 at 11 p.m. EST on AMC
Following its special San Diego Comic Con episode, Geeking Out returns!