NEWS
Milo Ventimiglia: "I'm Keeping Busy"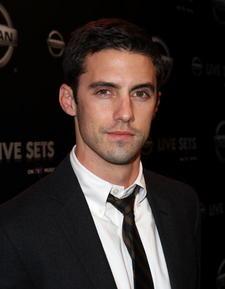 It was no surprise to catch hunky Heroes star Milo Ventimiglia at the one-year anniversary party for Nissan's Nissan Live Sets concert series in Century City, Calif., earlier this week. After all, like just about every other TV actor in Hollywood, he doesn't have much to do while the Writers Guild remains on strike, so why not hit a hot Tinseltown event like this? But we were surprised to find out just how many things the young actor has going on behind the scenes.
Article continues below advertisement
"I run a production company," he explained to OK!. "The strike keeps everything slow, but for the most part the company is still up and running. We've got a project that I'm working on with American Eagle that we just wrapped up. It's another online series of short films and then I've got a couple things in development." But mainly, says the former Gilmore Girls star, he's "just looking for some time to relax."
Of course, in Hollywood, "relaxing" is just a code word for exercising. "I run as much as I can, lift weights and just try to keep myself active."