NEWS
Mimosas, Mental Floss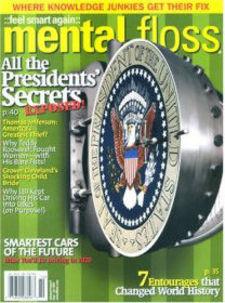 Ok, I admit that I may have been a bit rash going off on the anti-, pro- rant in my previous blog, I don't deny that Kanye is a talented musician, I'm just rubbed the wrong way by his arrogance. That's all. That said, in the three-way race between records released last week, buy 's. He's talented and seemingly nice and humble - well, despite what we don't know about what happened in his heartbeat marriage to .
Article continues below advertisement
On another note…Today was my ritual Saturday of brunch with the girls at Bubby's, my staple brunch place for nearly seven years. We all arrived late, as usual, but highly unusual was the fact that Ryan, the bartender who has been there every time I have been all six plus years, was not. At first I avoided asking where he was, thinking he must just be outside smoking a cigarette, on the phone…Then I finally willed myself to ask and heard the worst- "Ryan doesn't work here anymore." Switch routine for a few weeks (summer weekends at the beach) and everything changes! Now Bubby's has lost its Cheers appeal for me. It's not the place where "everyone knows your name anymore" – and my morning Mimosas have been downgraded from a pint glass, to a standard champagne glass! Ryan, who used to read and recommend books behind the bar while he played his own record (he too is a talented musician), his cocktails and his company will be missed.
After brunch and a mani/pedi I went by the book shop where I picked up a mag I'd been told about called Mental Floss. I love it! It's packed full of random facts and trivia, tidibits and stories that really make you feel smarter. Its tagline is "Where Knowledge Junkies Get Their Fix: Feel Smart Again." After only a few pages it's already worked its magic on me. Monday I'm playing in a ping pong tournament at the Soho House – more for fun than competition – and on page 15 there's an article about the origins of table tennis! Did you know that it originated in 19th century England when a group of upper-class men created the game using champagne corks as balls, cigar-box lids as paddles and stacks of books as a net?