NEWS
Mindy Kaling Reveals What's Next for Her Character's Love Life on 'The Mindy Project!'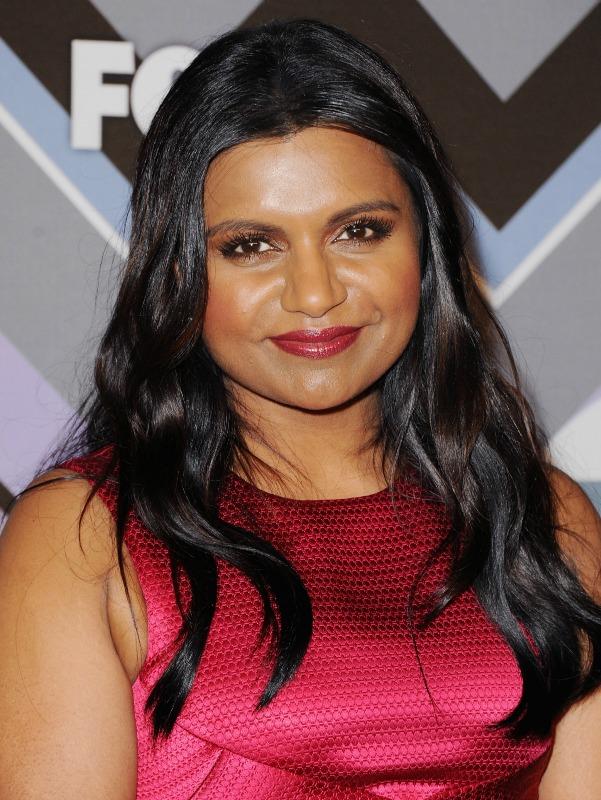 Confession time. The Mindy Project is one of our most favorite new comedies on TV this season. Mindy Kaling is one of the most relatable (and hilarious) characters on TV as she tries to be a successful career woman and find love—without totally growing up. So, I was beyond excited to get the chance to talk to her at FOX's Television Critics Association party last week. Nothing was off limits, especially when it came to what's next for her character Mindy Lahiri's love life.
Article continues below advertisement
Now, if you've been watching The Mindy Project, then you know that some of the funniest men in show business have guest starred—and a few have played her love interests. So how does Mindy, star and creator of the show, get them on board?
"People like Bill Hader, Ed Helms and Mark Duplass are just people that I have known socially. It never worked out to do a bigger project together but anybody can sign up for a week on a TV show," Mindy told OK!.
And more big stars—like Seth Rogen—are confirmed to come on the show to woo Mindy now that her relationship with two-timing sports lawyer Josh (played by Tommy Dewey) is over.
"That relationship was accidental," Mindy revealed. "The show is supposed to be about finding love and then I had a boyfriend for seven episodes just because Tommy was so funny!"
So does Mindy want her TV character Mindy to be perpetually single or settle down?
"There are funny stories to be had about observations about being in a long term relationship. But now it's time to be single," she says, "Our show isn't like Sex and the City, but I liked that there was always someone new and you could make all these observations about different guys each week."
Are you watching The Mindy Project? Tell us what you love about it the most in the comments section below or tweet us @OKMagazine!