NEWS
Mindy McCready Going Up the River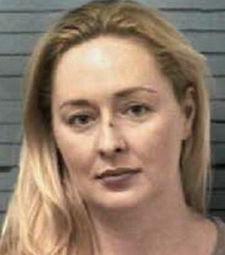 It's been a big year for probation violation. First, makes it as fashionable as Christian Louboutin heels with her brief 23-day visit to the clink. Now, country singer must prepare to put on the orange jumpsuit, as a judge in Tennessee has sentenced her to one year in prison for her not-so-nice behavior while on probation.
In July, the country singer, who received a three-year suspended sentence in 2004 after she allegedly scored some prescription drugs fraudulently, was arrested in Florida following a scuffle with her mother. She was then returned to Tennessee, where she's been in prison awaiting a judge's decision.
Article continues below advertisement
"I'm sorry," Mindy pleaded to the judge. "Please give me the right to make things as right as they possibly can be."
The 75 days Mindy has already spent behind bars will be deducted from the 365 to which she's been sentenced. She'll also have an additional two years of probation following her release.