NEWS
Mindy McCready's Mother & Ex Speak Out: "She's Pushing Her Luck on This One"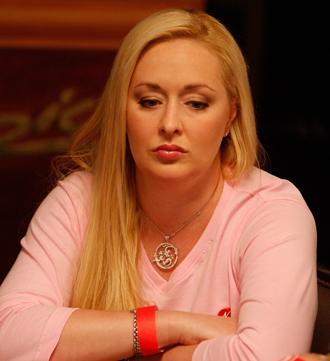 After disappearing Wednesday with her son Zander, country singer Mindy McCready quickly became a household name again for the first time in years.
While Mindy's location remains unknown, her ex-boyfriend and Zander's father, Billy McKnight, confirmed to Today that he has spoken to the unstable singer and their 5-year-old son.
"She sounded okay; she sounded upset with the situation," Billy said.
As for Zander? "My son sounded really well. He sounded okay; I think he misses me ... he did sound healthy and okay."
Article continues below advertisement
So far, Mindy has ignored the court-order to return Zander on Thursday to her mother, Gayle Inge, who obtained legal custody of the child in 2007.
According to Billy, Mindy has yet to grasp the magnitude of her refusal to follow the law.
"I don't think (she understands). I think she believes she has a case and doesn't realize she's pushing her luck on this one."
Her mother, Gayle, has also made a public plea for her daughter and grandson's return.
"It is our hope that ... Mindy will comply with law enforcement and recognize this is in the best interest of Zander," Gayle explained.
While Zander is known to be with Mindy, the child is officially considered missing. In addition, a judge has ordered an immediate "pickup order" allowing officers to take custody of Zander as soon as he's located.