NEWS
Mischa Barton Blogs About Break-Up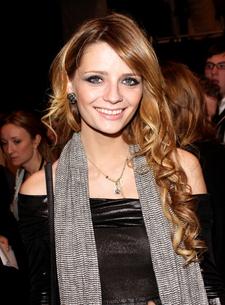 Instead of running from rumors regarding her relationship with musician boyfriend Luke Pritchard, Mischa Barton has taken matters into her own hands and declared that things are over.
Mischa took to her blog today to let her fans in on what went down between the twosome, who have been dating for a few months, saying she wanted to express herself before the gossip started.
She writes:
"I'm sure you guys are all going to hear about it soon enough so I just wanted to tell you what is real first -- I broke up with Luke when I got to London. Things just didn't feel quite right. There was no cheating or anything terrible, the bad just started to outweigh the good and a long distance relationship is never an easy thing to do.
Article continues below advertisement
I hope that the press will show some respect in the near future as we both find it very difficult to deal with a lot of attention or speculation from the media. I think Luke is a great guy, but the type better suited as a friend. We have a surprising amount of mutual friends in England and I don't regret our time together, I just couldn't keep it going.
There is no bitterness between us...that I know of (sorry, I had to joke!). If there ever is a case of two people staying friends I'm sure it will be the case with us -- our personalities are very good for that.
Lots of love to my fans! I'll check in again soon.
Love, Mischa"