NEWS
Mischa Barton Opens Up About Breaking Down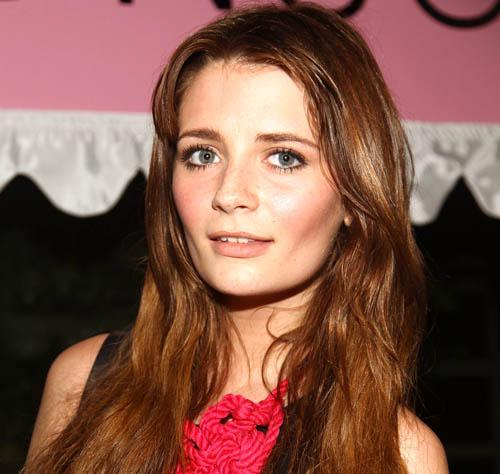 When Mischa Barton was suddenly checked into Cedars-Sinai under an "involuntary psychiatric hold" in July, rumors swirled as to why the Beautiful Life star was hospitalized. And now in a new interview, Mischa is clearing up those stories herself.
Mischa explains what really went down to TimeOut NY, blaming the start of everything on a "terrible" wisdom tooth surgery. "
"It was a nightmare. I've never had surgery before -- it all went wrong and I had to have a second surgery and it almost delayed shooting because it was a nightmare to me, because I couldn't deal with the thought of not getting there on time," she says in the interview. "So with the travel, and surgery and prep for the show -- it was hell."
Article continues below advertisement
That hell led to her being checked into the hospital, a time she labels "a tough spot."
"I went through a tough spot where everything compounded on me, and it was like a perfect storm, like everything was happening to me at once. The show, travel and then this fairly routine surgery that went wrong -- it's still just healing," she reveals. "But I had to get through it without proper painkillers because I couldn't take those during work. So it's been a nightmare.
The psychiatric hold, which her mother called in, came about at Mischa's lowest point.
"I was down in the dumps about everything there for a while. Sometimes you have to hit rock bottom about things and have to get the most stressed-out just to feel better again," she says. "I got completely stressed-out and couldn't handle everything, and now I feel really in control."
Mischa says she doesn't know if what happened to her was even a breakdown by definition.
Article continues below advertisement
"I had a friend who had a quasi–nervous breakdown, but I'm not sure it's the same thing. I'm not sure I'm capable of a full-on nervous breakdown, but it was pretty bad. It didn't last that long. It was more about the pain. I have a newfound respect for people who have chronic pain. I started getting migraines."
Being back in NYC is a positive change too, Mischa adds, where a breakdown could go unnoticed.
"New York lets you be who you are, and people aren't as judgmental. I'm so glad to be back here," she says.