NEWS
Mischa Barton: Sitar Player?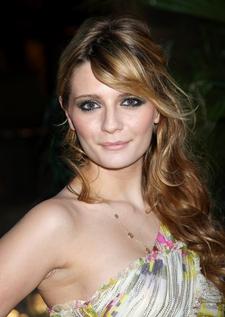 Give a celebrity a blog these days and they'll tell you anything! For Mischa Barton, that means writing about her trip to India, which she says has been "amazing."
"A little frenetic, as they do things a little different here! So it's been tough with the long shoot days to check in much! But the people are amazing, so eager to please and I've learned so much from them."
One of the actresses' newfound hobbies, in between filming Bhopal: Prayer for Rain has been picking up a new instrument: the sitar!
Article continues below advertisement
"I must say my goal coming here was to learn to play the sitar and it's coming along real slow as apparently it's not that easy to procure a great sitar teacher here, I guess it not late 60's with Ravi Shankar and George Harrison roaming around unfortunately!!!!" she blogs.
Mischa also lets fans in on the traveling she's been doing in Asia, signing off with an exuberant, all-capped, "MERRY CHRISTMAS, HAPPY CHANUKAH and HAPPY NEW YEAR!!!! xx."
We can't wait for her first sitar concert.