NEWS
Mischa Says She Isn't Starving Herself!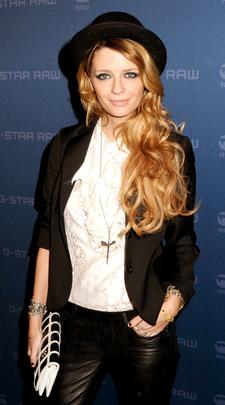 Another skinny starlet has decided to address rumors around her recent weight loss.
This time, it's Mischa Barton, and she's posted a statement on her personal blog:
"So lately there's been a lot of crazy press about my weight and just so you guys know I'm happier and healthier than ever so there is no need to worry about me. Things are really well in Mischa world and I've just been watching what I eat. I appreciate the concern, I just wish the press wouldn't harbor on it as I think it's very unhealthy for young girls to read about and pay attention to."
Article continues below advertisement
How does the actress stay so trim? She claims it's exercise, diet and her busy travel schedule. "I still love my pilates and yoga, and have cut back on fatty foods a bit. My time in India and Paris really just helped me lose a little bit of weight but there's nothing drastic going on," she insists.
According to Celebuzz, the slender celeb is not happy about the buzz that she may be living an unhealthy lifestyle. "Honestly I think this whole situation is ridiculous," she said. "But there comes a time when you have to address these things."