NEWS
MJ Obsessive To Sue For Custody of Blanket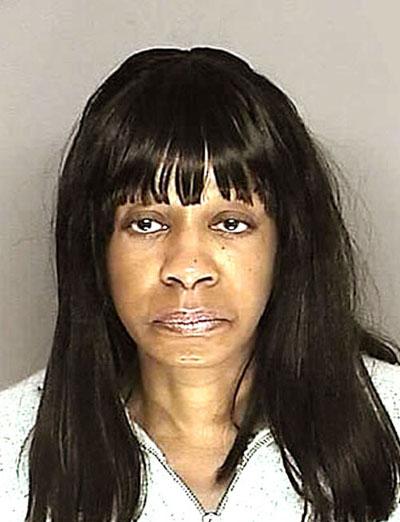 UPDATE In an exclusive interview, Billie Jean Jackson just told OK!: "I am the mother of Blanket. I have two older children but he's mine.
"I missed the custody hearing last week because Katherine Jackson had me arrested. I was incarcerated for a week and I missed the hearing because I was looking for transitional housing," she said.
"I also want to contest the two wills. I want forensic testing of the signatures which were faked by Katherine Jackson and John Branca. Those wills are a fraud. I am Blanket's mother."
Article continues below advertisement
____________________________________
Well, it was really only a matter of time before she popped up.
Over the years, Michael Jackson obsessive fan Billie Jean Jackson has sued the King of Pop repeatedly, claiming to be mother to Prince Michael II, aka Blanket, and demanding joint custody and up to $1billlion in child support.
Today she's back in court, and she tells OK! that she is once again suing for custody of MJ's youngest son.
Sitting with her lawyer at the Los Angeles Superior Court and wearing a jean jacket with long black hair in a yellow head band, Billie Jean said: "I'm feeling very confident this morning."
Los Angeles Sheriff's Department told OK! that a woman named Billie Jean Jackson was indeed arrested in the Valley area of the city on August 19, which is consistent with Billie Jean's claim that she was arrested at Katherine Jackson's home recently.
Article continues below advertisement
In December 2008, Access Hollywood reported that Billie Jean — whose real name AH believes to be Lavon Powlis — lodged the claim for $1 billion and joint custody of Blanket.
The previous March, according to the Associated Press, she was arrested for trespassing on Michael's Neverland Ranch, and in the court documents that she filed in the December 2008 case, she said she was suing for custody "because she always is arrested at the home of her husband, Michael J. Jackson."
Back in 1987, Billie Jean also filed a $150 million paternity suit against Michael claiming that he had fathered three of her children, but the court threw it out.