NEWS
MJ's Casket Exited via Staples Center's Secret Tunnel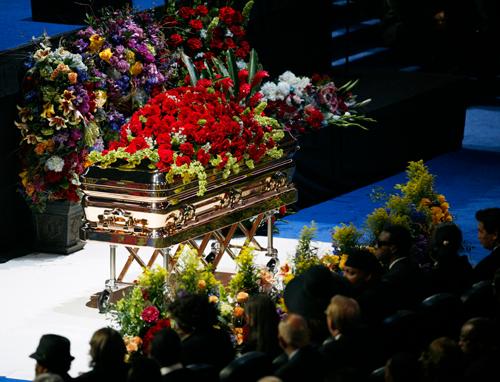 While the whereabouts of Michael Jackson's body remain a mystery, it's been revealed how his golden casket exited the Staples Center without attracting the attention of the hundreds camped outside: E! News reports that security moved the casket through an underground tunnel that connects it to the Nokia Theatre. Janet, LaToya and Rebbie Jackson used the same means to get to the theater to thank fans watching the memorial there on Tuesday.
Article continues below advertisement
From the tunnel, MJ's body was transferred to a waiting van at an L.A. Live loading dock and taken to a refrigerated mortuary storage at an undisclosed location.
The Jackson family has yet to reveal where Michael's final resting place will be.