NEWS
Moby Recalls Watching Amy Winehouse's Final Concert: "I Was Horrified"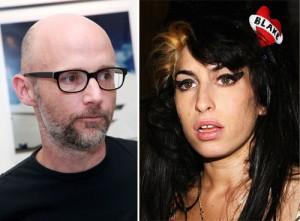 Moby played at the same festival that ended up being Amy Winehouse's last performance before her death, and Moby says he was "horrified" watching her onstage and wishes he could have helped her.
OK! VIDEO: WATCH AMY WINEHOUSE'S PARENTS' EMOTIONAL VISIT TO HER LONDON HOME
Amy's June 18 performance at Belgrade's Tubrog Festival, in which she stumbled onstage and was booed by her fans, marked her last performance before she was found dead in her apartment this past Saturday.
Article continues below advertisement
Moby also performed that night and described what it was like watching Amy that night to The Hollywood Reporter.
"The moment I got out of the car, I knew something was wrong," Moby explained. "From backstage, I could hear the audience booing louder than the music."
Moby then watched Amy's performance from the side of the stage and recalled, "Amy was just standing there, swaying back and forth and mumbling occasionally. The band were playing quietly and looking uncomfortable, and the audience was looking on in disbelief."
"She was onstage for about 30 minutes. Then she left and was lying down on a flight case backstage surrounded by some people," Moby added. "I was horrified."
OK! NEWS: AMY WINEHOUSE "DIED ALONE IN BED," HER SECURITY GUARD SAYS
And Moby, who has been sober for several years, wishes he could have helped her.
"after our show in serbia i wish i'd been able to help amy," Moby Tweeted. "i'm sorry."
"What I saw of myself in Amy was, simply, the love of drinking and using drugs and existing in a chemically altered state of consciousness," Moby explained to THR. "I know a lot of addicts, and a significant percentage sadly don't survive."