NEWS
'Modern Family' Cast Reaches Deal, Set to Begin Filming on Monday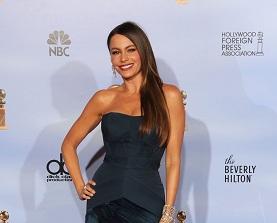 Modern Family fans, rejoice! Cast members Sofia Vergara, Julie Bowen, Jesse Tyler Ferguson, Eric Stonestreet and Ty Burrell have come to a salary agreement with 20th Century Fox. Furthermore, the lawsuit involving the five actors and co-star Ed O'Neill has been dropped.
"We are pleased to report that we have closed new agreements with the six adult cast members of Modern Family," a Fox spokesperson tells E! News. "The lawsuit will be dropped as part of the agreement. Principal photography of season four episodes begins Monday as scheduled."
Article continues below advertisement
OK! NEWS: MODERN FAMILY CAST SUES STUDIO TO VOID CONTRACTS AMID SALARY TALKS
E! also caught up with the show's executive producer, Christopher Lloyd, who shared that he is quite pleased an agreement has been reached, but also that he was never really worried.
"We're all sensible," he said. No one wanted it to go into the weekend. They can nash their teeth, both sides can, but they're both sensible enough to say let's finish this by Friday around sunset. They would rather give up more money than an hour by the pool on a Saturday afternoon."
"We're ready to get back to the fun of our job, which is a really fun job," he said.