NEWS
Molly Sims: I Gained 50lbs Of Baby Weight And Have On Three Spanx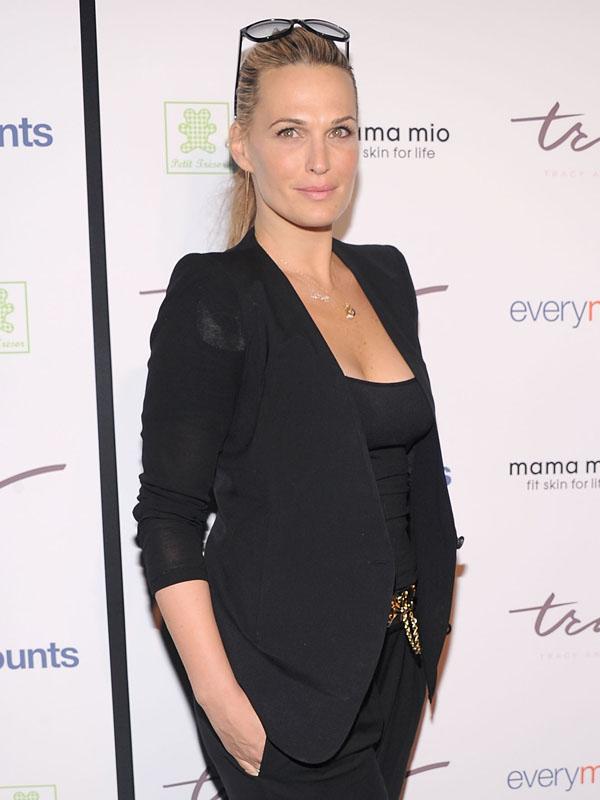 Article continues below advertisement
"The pressure is part of the problem because we feel like we need to look like a 20-year-old or someone in a magazine who just stepped out three weeks later and… it's not realistic," she said.
"I gained 50lbs, and it was hard and even harder after. I have three Spanx on right now."
OK! GALLERY: MOLLY SIMS, HEIDI KLUM STEP OUT AT AMFAR GALA
Molly has enlisted the help of celebrity trainer, Tracy Anderson, who gave birth to baby Penelope four months ago, and has just released nine fitness DVDs targeted at pregnant women.
"It focus on everything; arms, your legs, your butt, your feet, everything," Molly said who completed the DVD during the entire nine months of her pregnancy.
"It's overwhelming what your body goes through. I'm so lucky to have someone like Tracy in my life and I work with amazing people. But if you're a woman out there who is working and has two kids already, it is so hard."
Tracy made headlines recently for saying in Du Jour magazine that women let themselves go too much when pregnant. But she says her words were misunderstood.
Article continues below advertisement
"I've built my career about empowering women and giving them the tools that they need to be able to look and feel their best and be their healthiest," Tracy explained.
"Unfortunately, during my first pregnancy I gained 60 pounds and it was really rough and I learned later on in life a healthier approach and having the tools to not do that is kind of a better path to go."
RELATED NEWS
MOLLY SIMS ON MOTHERHOOD TO BROOKS: "THERE'S A LOT OF SLEEP DEPRIVATION"