NEWS
Mom Says "Shia's Fine"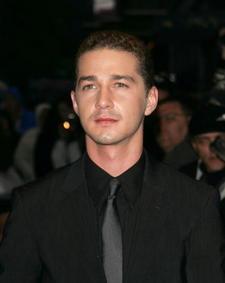 Shia LaBeouf's mom is speaking out about her son's DUI accident, telling E! News he is in recovery and doing great.
"I'm at the hospital right now, he's doing fine," Shayna LaBeouf said on Monday.
The 22-year old Indiana Jones star underwent "extensive hand surgery" at Cedars-Sinai Medical Center following his truck-flipping DUI crash on Sunday night.
Shayna thanked the public for its outpouring of support for her son, who also sustained minor injuires to his head and knee.
Article continues below advertisement
Shia is expected to be out of comission for about a month while he recovers from his surgery--which will put a damper on shooting for Transformers 2.
The actor is due in court next month to face a misdemeanor DUI charge relating to Sunday's accident.