NEWS
Monday Night Dinner Party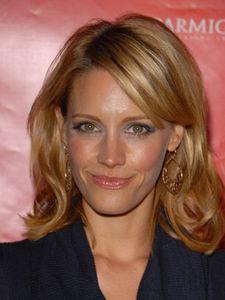 Continuing their quest to become the go-to pre-Butter spot on Monday nights, last night I was invited to bring a couple of friends to dinner at Stanton Social where every table around us was a veritable who's who of nightlife and scenster regulars.
- C brought her rental beau to dinner. Seems that, like Samantha in Sex in the City, he could be the Smith Jerrod who gets to my Samantha. Like Samantha, she's already trying to help him network and cherry picking jobs she knows will be perfect for him. He's exactly what she needs right now - and he's got a good thing with her.
Article continues below advertisement
-The food? Four words: French Onion Soup Dumplings. I've never heard of any other place that served them, but these French onion soup-filled pockets of dough topped with melted cheese are simply sinful! My colleague Ali, who was also at dinner, has told me more than once "Sarah Michelle Geller looooves the French Onion Soup Dumplings at Stanton Social, I want to try them." She wasn't disappointed. Can't complain about the potato and cheese-filled perogi's that reminded me of the ones my dad used to make or the warm donuts served with three dipping sauces either!
-At the next table I saw my friend Dagmara who was sitting with staff from Marquee, one of NYC's hottest nightclubs for a longtime running. I hadn't seen Dagmara in quite a long time but when I moved to NYC nearly seven years ago we were both on the opening staff of a since-shuttered restaurant called Man Ray, a hi-profile branch of the original in Paris that boasted investors including Johnny Depp and Sean Penn (although I personally never saw them there). The whole experience of opening a NYC restaurant of that calibur was a bit of a nightmare in that it was a commitment that led me to put my journalism career on hold - and not being of model-height I was not so subtley told to wear stilletos to bartend ten hours, but... I did meet some great people. I met Dagmara, a comical guy named Jaimie and Kadee Strickland. I love Kadee. Her and her one-time boyfriend Jamie helped me keep my sanity and make that chapter in my life fun. I know Kadee as a sweet southern girl who after parts in "The Sixth Sense" and "Girl, Interrupted" was waitressing at Man Ray while auditioning and although she had a great figure in the 'real world,' was told at the time she'd either have to gain 20lbs and be a character actress or lose 20lbs and be a leading lady.
Article continues below advertisement
Kadee went on to be Jack Nicholson's leading lady (for a date) in "Something's Gotta Give" and has been dominating the market for 'bitchy girl' ever since. She was in Stepford Wifes, Drew Barrymore's bitchy friend in "Fever Pitch", the bitchy sister on the short-lived series "The Wedding Bell," and she is currently the quite bitchy doctor on Grey's Anatomy spin-off "Private Practice." For a sweet Southern girl, she does bad sooo good.
Although she once left me at the alter so-to-speak when she was going to perform a comedy skit I wrote at Gotham Comedy Club and had to drop out days before – because she got a callback for a Woody Allen movie – success couldn't have fallen on a more-deserving star.