NEWS
Monday Night TV Roundup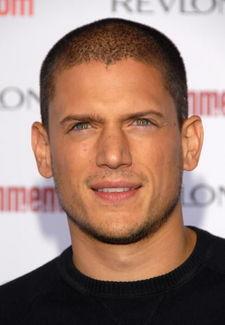 OK!'s Rana Meyer breaks down the show of the night: Prison Break!
Prison Break: Here we go again, the boys are finally finishing work on their escape tunnel and it seems like the escape attempt is about to start once again. But because the escape would be next to impossible at night, they needed to wait until morning. In the meantime, Gretchen starts getting fed up after she realized that Sucre planted a bomb in her car and Whistler still isn't giving her the information that she wants from him. And Gretchen isn't a dummy, she knows what it takes to get to these men to do what she wants: threatening the beautiful women in their lives! She grabs Sophia and calls Whistler while torturing his girl, which of course makes Whistler cave. There is certainly nothing sexier than a man getting emotional over the torture of his lady love. But Whistler isn't stupid either, he decides to continue to hold onto the information that Gretchen wants because he knows that is the only way to keep Sophia and LJ safe for the long haul. Gretchen will just have to wait for the escape to happen. But as the rain begins to pour down, Michael comes to realize that they can't wait until morning or their tunnel will collapse from the rain. A nighttime escape it is. He gets Sucre to find out info on the electrical boxes outside the prison and gets Lincoln to knock out the electrical lines on the road. But they will only have 30 seconds before the backup generator kicks in. Will they all make it? Probably not. But only two episodes left for us all to see what happens. -- Rana
Article continues below advertisement
Did you watch? What did you think?