NEWS
More Family Drama for Dane Cook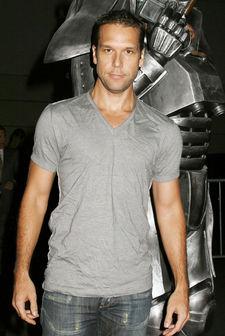 We've gotta feel bad for Dane Cook – his family seems to have a thing for stealing from him: His brother Daryl McCauley is already in trouble with the law for allegedly embezzling just wants to steal tealing from Dane Cook allegedly runs in the family.
With his brother Daryl McCauley already facing charges for allegedly embezzling millions from the comedian, Daryl's wife Erika was arrested today as well, TMZ reports.
Article continues below advertisement
Erika will be arraigned today on charges of larceny by scheme and receiving/concealing stolen property in Massachusetts.
Daryl got in trouble back in March and was charged with eight counts of larceny over $250, forgery and larceny by continuous scheme. He even allegedly forged a $3 million check, written out to himself, which was supposed to be from Dane.