NEWS
More Hogan Family Smack Talk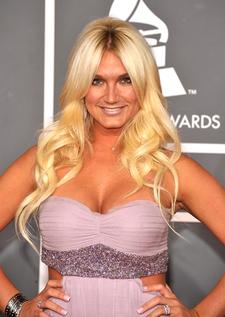 Will the Hogan family ever reconcile their differences? Maybe someday, but right now Brooke Hogan is still pretty sure she knows best, at least when it comes to her mom's treatment of her in the media.
"I'm the only one with my head on straight," she tells E!'s Daily 10. "I don't know what's wrong with mom… dad and brother are doing good. I'm staying straightforward."
In another interview with E! News, Brooke explains that it's her mom's tendency to talk about her that has made her distrust her.
Article continues below advertisement
"I look at the things she's released and said about me and I'm like, how could I ever trust her again?" she explains, referring to her mother revealing that Brooke had breast breast augmentation. "How could I ever look at her and be like, 'You kind of threw me in front of the bus in front of the whole world... Who does that to their kid?"
Brooke's been sticking to her dad Hulk Hogan's side in all the family drama, adding, "I'm just looking at how my dad's treating me and how my mom's treating me, and my mom has kind of backstabbed me a couple times. I feel betrayed."
As for her mom's current boytoy, youngin' Charlie Hill, a former schoolmate of Brooke and brother Nick, Brooke replies, "He is a loser. I don't have a problem with age, it's more about character. Her love is not real and not right."
"I personally don't like him," she adds after detailing all the material things he's getting out of the relationship with the older woman.
So is there a bright side to all this for Brooke, whose second album, The Redemption, is due out July 21? Perhaps.
"Life has been really rocky, but it's starting to look up," she says, adding that she'd rather talk about what's going on than stay mum.
"You can be judged by talking about it or you can be judged by not. I'm an honest person. I vocalize a lot of my feelings. I might as well do it now, right?"