NEWS
The Most Dramatic and Uncomfortable Moments From the 'Teen Mom 2' Reunion Special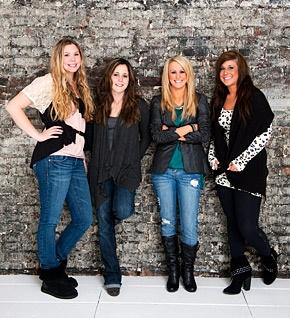 Whew. We know the Teen Mom 2 season finale special was filmed awhile ago and we know how many of the situations discussed turned out, but that didn't mean we weren't full engaged in the drama of the evening! For those who didn't catch it, the most dramatic—and uncomfortable—moments for each of the girls are below.
Chelsea Houska spoke to Dr. Drew Pinsky with her dad, Randy, and baby daddy Adam Lind. She confessed that in the past, Adam threatened to leave her if she didn't give him money (or other material things), and that was the reason she gave him the $2000 he put toward his truck. Chelsea's dad unsurprisingly took Adam to task over taking his daughter's last dollar and using it for his truck rather than for Aubree. Adam says he has money put away for Aubree and Randy even agreed when Dr. Drew pointed out that Adam works and isn't a "deadbeat." The biggest blow of the night? Chelsea admitted she "hooked up" with Adam three or four weeks ago and did not use protection. Obviously, since this was filmed some time ago, it's safe to say Chelsea didn't get pregnant from that slip-up, but Adam may or may not have impregnanted someone else. We talked to Chelsea recently—she and Adam are not together.
Article continues below advertisement
Sound byte from Chelsea: "He was who I wanted. He was the father of my child. But he didn't want that."
Sound byte from Dr. Drew: "Chelsea, what the hell?"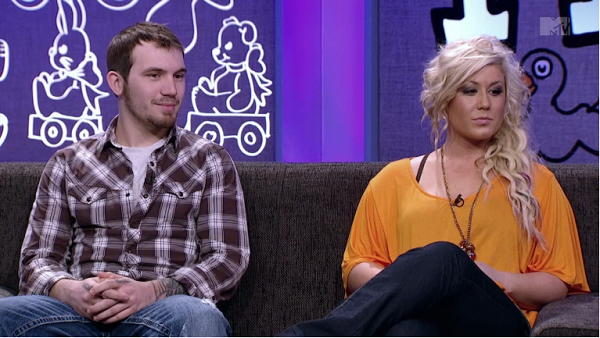 Jenelle Evans was next up on Dr. Drew's therapy couch. She tweeted that baby daddy Andrew would be the one to make an a** of himself, and she was right. Dude looked like some kind of disco vampire (That hair? That outfit? Come on.) and blamed Jenelle and her mom for keeping him away from Jace. In reality, he moved to Florida to avoid being arrested for child support. He also admitted to hitting Jenelle and said he didn't care. (Cool, man.) At the time this was filmed, Jenelle was dating Gary Head, a Marine of whom her mom Barbara approved. Of course, we all know that relationship fizzled and Jenelle went on to date, marry and divorce Courtland Rogers. Somewhere in there, a pregnancy and miscarriage were announced. There have been rumors that Jenelle and Gary are back together.
Sound byte from Jenelle: "You hit me."
Sound byte Andrew: "I don't care."
Sound byte from audience: "WHAAAAAAAAAT?"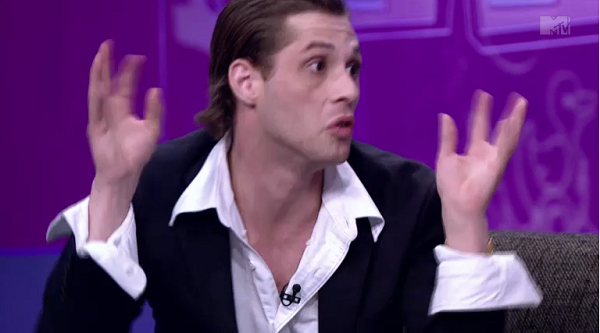 Kailyn Lowry made a good case against Jo Rivera's girlfriend, Vee. Kailyn isn't down with Vee tweeting about drinking while Isaac is in the house with Jo. Nor is she fond of Vee letting everyone know she just asked her boyfriend to send a picture of his penis. Tee-hee. Yeah, we're on Kailyn's side on this one. At this time, Kailyn was dating her now-husband Javi Marroquin and considering moving to Texas. Kailyn was "pissed" at the end of the show, but she and Jo were among the most reasonable couples while being interviewed, if not the most resonable.
Article continues below advertisement
Sound byte from Kailyn: "Myself." (When Dr. Drew asked who she had to lean on. This made us tear up a bit.)
Sound byte from Jo: "I'm not a fortune teller, I'm a rapper."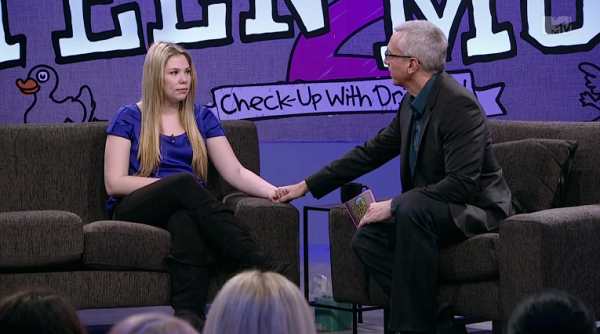 Leah Messer discussed her miscarriage, and it evolved into what was, in our opinion, the most uncomfortable discussion of the evening. She attempted to convince Dr. Drew that she is ready for another child, and he wasn't buying it at all. Considering Leah just had another baby, it was uncomfortable to hear Dr. Drew tell her what a bad idea it would be. Almost equally uncomfortable was Leah and Corey Simms both basically admitting that they could have worked on their marriage, and hearing Leah admit that all Corey has to do is say the word and she'd go back to him. Obviously, she's currently married to Jeremy Calvert—and things got even weirder when he joined Leah and Corey on the stage. Corey tweeted, "We are all in better places now and we all put the girls first." Call us crazy, we believe him.
Sound byte from Leah: "There's a reason we talk like that." (Explaing why she and Corey speak every single day and suggesting that there are still feelings there)
Sound byte from Dr. Drew: "I hope you have 20 kids one day, Leah. I just hope it's not in the next three years."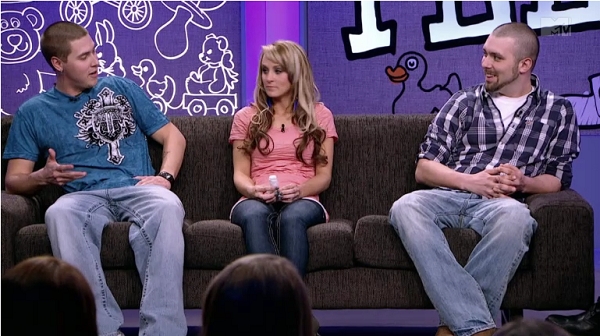 After all that, the kids came out and were totally adorable, and so ended another Teen Mom 2 finale special.
The fourth season premieres Monday, Feb. 18. Will you be watching? What were you most surprised to hear watching the special? Let us know @OKMagazine!
PS: Have you "liked" our brand new Teen Mom Facebook page? We call it OKMagazine.com's Teen Mom 411! Click here and like it now for all the up-to-date news on the girls!