NEWS
Muscle Mania! WWE Chief Vince McMahon Chest Presses 450 Lbs. & Has 5% Body Fat—"I'm Still Making Gains!"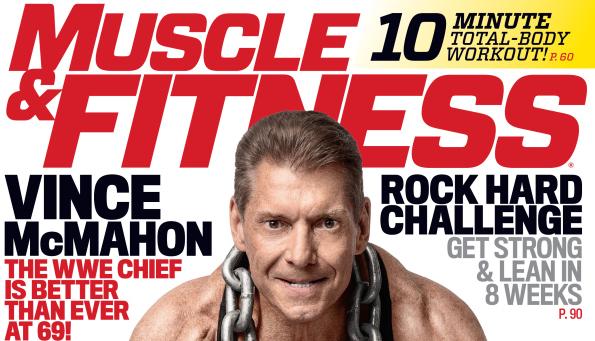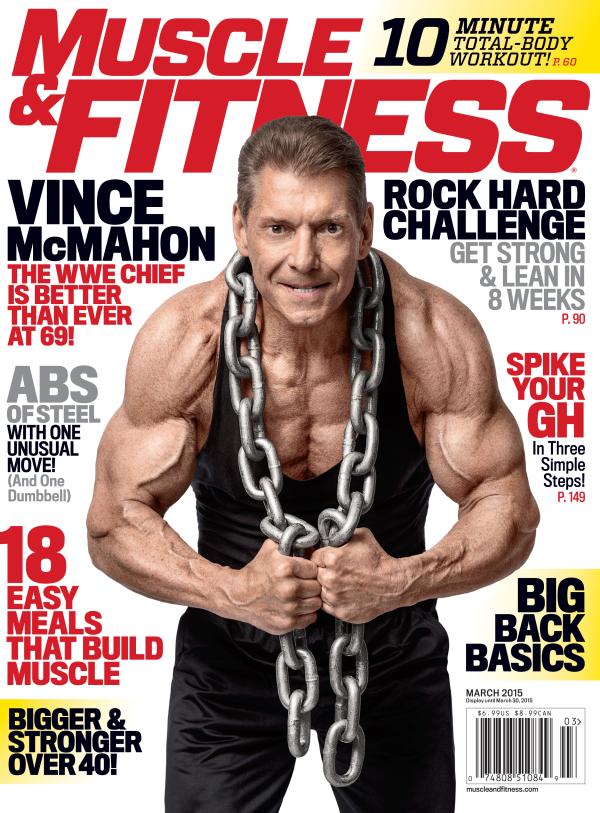 It only makes sense that the head of World Wrestling Entertainment, Inc. is as ripped as the pros gracing his company's roster of wrestling superstars!
In fact, WWE Chairman Vince McMahon is in such great shape at 69 that he made the March cover of Muscle & Fitness.
"I'm still making gains," McMahon tells the magazine, revealing that he weighs in at 240 pounds, boasts just five percent body fat, and chest presses 450 pounds. "Age really doesn't have anything to do with it."
Article continues below advertisement
Check out more from McMahon's exclusive interview in the new issue of Muscle & Fitness, on newsstands now!