NEWS
Music Legend Ravi Shankar Passes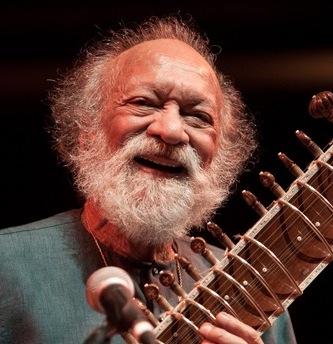 The music world lost a true giant yesterday when Indian sitar master Ravi Shankar passed away at the age of 92 in a hospital near his home in Encinitas, CA.
In a statement issued by Shankar's record label, it was revealed that Shankar had been suffering from upper-respiratory and heart issues over the past year and underwent heart-valve replacement last Thursday.
The legendary performer began his career as a dancer at the age of seven, and dedicated his life to bringing Indian classical music to audiences around the world.
Article continues below advertisement
He achieved worldwide fame in the 1960s when his stunning performances at Woodstock and The Monterrey Pop Festival, as well as his lifelong friendship with Beatle George Harrison, made him an icon of the '60s counterculture.
Mr. Shankar also passed his passion for music on to his two daughters: pop singer Norah Jones and classical Indian instrumentalist A.
Shankar's wife Sukanya Shankar and daughter Anoushka Shankar issued the following statement last night:
"It is with heavy hearts we write to inform you that Pandit Ravi Shankar, husband, father, and musical soul, passed away today, December 11th, 2012.
As you all know, his health has been fragile for the past several years and on Thursday he underwent a surgery that could have potentially given him a new lease of life. Unfortunately, despite the best efforts of the surgeons and doctors taking care of him, his body was not able to withstand the strain of the surgery. We were at his side when he passed away.
We know that you all feel our loss with us, and we thank you for all of your prayers and good wishes through this difficult time. Although it is a time for sorrow and sadness, it is also a time for all of us to give thanks and to be grateful that we were able to have him as a part of our lives. His spirit and his legacy will live on forever in our hearts and in his music.
Memorial plans are yet to be announced. The family requests that in lieu of flowers, donations be made to the Ravi Shankar Foundation. Donations can be made online at JustGive.org.