NEWS
My Boys' Mystery Man Uncovered?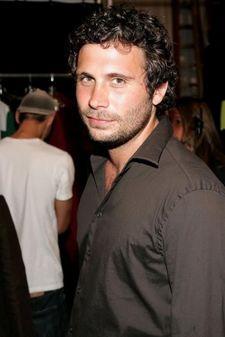 The season premiere of My Boys is just mere weeks away, and I'm dying to know the identity of the mystery man who upgraded PJ's flight to Rome to first class!
Ever the TV snoop, I did a little sleuthing, and it looks like we can cross one name off the list. Jeremy Sisto, who guest starred as Thorn – PJ's summer fling from college who reconnected with her last season – reveals he hasn't returned to the show.
Article continues below advertisement
"They haven't asked me back yet," he declares, adding he wouldn't mind another round on the series, though "it all depends on scheduling," the Law & Order star says.
Seems that Jeremy is just as excited as me to find out who's cute bum is filling that couchy airplane seat next to the plucky sports writer. "I'm looking forward to the next season," he shares. "I like that show."
We'll both know for sure when My Boys returns June 12 at 9:30 p.m. on TBS. Keep checking back here for more updates…