NEWS
My Shows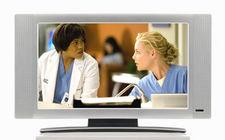 As I said, I got home a bit after 2am Monday, technically morning…
I didn't realize I was a bit tipsy until I grabbed my laptop, sat on my bed to blog, closed my eyes to think for a minute – and then woke up at 8ish in the morning with my laptop on my bed and open – but not even turned on.
Feeling as if I'd only slept a few hours since I passed out rather than went to sleep, it took all of my willpower to get to the gym before work that morning. My gym is directly across the street from Butter, where I had the tequila shot a few hours before that was making working out one of the last things I felt like doing.
Article continues below advertisement
But, getting there is the tough part and once at the gym I was reaffirmed for the countless time that getting the blood flowing and sweating out the toxins is almost always a good idea.
I waltzed into work at 12, opted to skip an event afterwards and happily sat with my sister on the couch catching up on Tivo – a most wonderful technological advancement.
I'm not much of a TV person, well, I wasn't much of a TV person, pre-Tivo. There was never a point in getting into a show when I'm so rarely home so more often than not missed most episodes. Until Tivo. Now 'my shows' occupy five to seven hours of my week. They include five 'must-see' and three 'if I'm around' shows.
MUST SEE:
GREY'S ANATOMY
HEROES
PRIVATE PRACTICE
HOUSE
GOSSIP GIRL
If I'm around…Ugly Betty, Desperate Housewives and Brothers & Sisters
When they're on: The Tudors and Entourage
Since I came to the realization I'm going to be spending a lot of hours in front of the TV this season, and I'm a multi-tasking Gemini, I've positioned the elliptical cycle (that when I bought I swore I'd use every day) in front of the TV and the plan is to watch TV while in motion rather than while on the couch. Will let you know how that works out.