NEWS
My Two Cents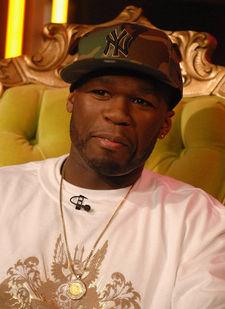 BUY 's new album, the CD, itunes, whatever and Don't buy 's! For those of you who haven't heard about the battle currently erupting between the rap stars, both released new albums Sept. 11 and are in fierce competition to see who can sell more. Kanye currently boasts (and we do mean boasts) a six-figure lead! It's our social responsibility to help Fifty, a moral obligation that goes beyond music.
Article continues below advertisement
Kanye, if you haven't noticed, brings arrogance to new heights and the only words ever heard out of his mouth are how great he believes himself to be. This is the second time he's moped and declared injustice for not winning a music award and he loves to go on tangents about not needing the press or anyone else. Well, if that's so, then my two cents shouldn't affect him, just wanted to put it out there.
Click HERE for a timeline of Kanye's most notable Outbursts courtesy of MTV.