NEWS
Mya Just Says 'No' To Alcohol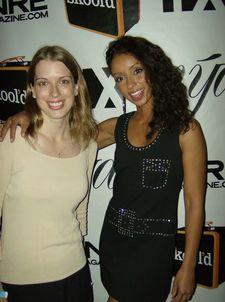 Mya's willpower is going strong. Inspired by a bet, she cut out alcohol for one year.
"I was free and celibate from alcohol for 365 days," the Grammy-winning singer, 30, tells me. "I couldn't have a sip of anything. My friends would socially drink, and I couldn't because it was a goal. It was officially six months, but it turned into a year for me. That's a pretty hard challenge, but I did it."
She adds, "I am disciplined. When I say I'm going to do something and I challenge myself, I like to look at myself in the mirror and be proud."
Article continues below advertisement
What more does the Washington, D.C., native hope to achieve?
"I'd like to go to outer space one day," she tells me. "I think that's the ultimate for me in life, to be able to orbit the Earth and fly to outer space and be part of the universe literally, and witness something I can't witness here on earth."
SEE MORE PHOTOS IN THE VALERIE GALLERY: