NEWS
Mya Prepares for "Chicago" Debut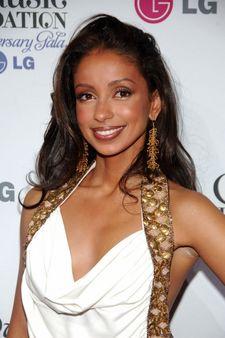 Grammy Award-winning singer, Mya is taking her vocal stylings to Broadway.
The singer is gearing up to play the murdering Velma Kelly in the hit musical Chicago at NYC's Ambassador Theater from May 12 through July 13.
"I love live performance," the North Shore Animal League America Tour for Life spokesperson tells OK!. "Since I was 3, I've been performing on stages and that's truly where my heart and passion is."
Article continues below advertisement
The 29-year-old, who played Mona in the 2002 movie version of Chicago, says she appreciates the spontaneity and consistency that the stage production will offer. "Broadway may be different for me — I can change things from night to night — but I do have to stick with a script, and consistency is something that I'm looking forward to with this Broadway run," she tells OK!. "On tour as a recording artist, you're free to do what you want and improvise from night to night, or change shows every night. This is going to be a little different for me."
Mya, who relocated to the Big Apple from her native Maryland for the show, tells OK! she can't wait to play the role of Velma. "It's a great role to play and fantasize about," she says. "She's fierce and manipulative. I truly feel liberated and free."
When she's not rehearsing, the singer likes to relax with baths, candles and massages, and spends quiet days with her best friends, Rottweilers Rambo, 8, Bear, 7 months and her mutt Pepper, 2.