NEWS
House Speaker Nancy Pelosi Caught Breaking Lockdown Rules To Get A San Fran Haircut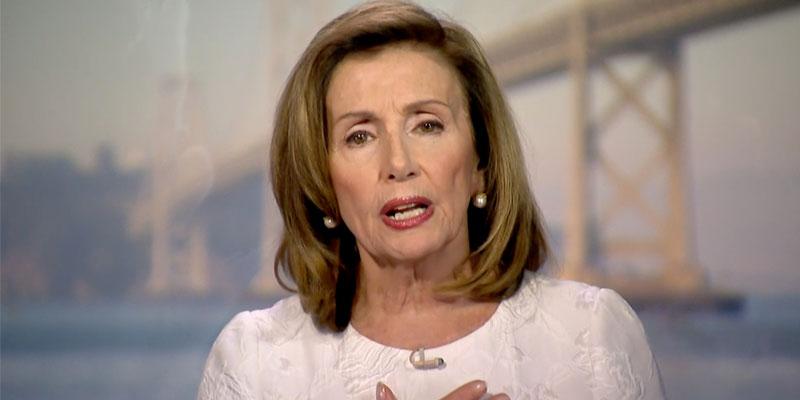 House Speaker Nancy Pelosi has been caught breaking local health orders in San Francisco after she was filmed visiting a beauty salon with no face mask on.
Security footage captured Pelosi walking around inside the hair salon with wet hair and her face mask hanging around her neck. This is in direct violation of San Francisco's orders, which state that salons are only to conduct business outdoors and masks are mandatory.
Article continues below advertisement
MASKED UP: CHECK OUT THESE CELEBS GOING ABOUT THEIR BUSINESS WITH FACE COVERINGS
Pelosi's team was quick to distance her from the transgression, saying that Pelosi was misinformed about the situation.
"This business offered for the Speaker to come in on Monday and told her they are allowed by the city to have one customer at a time in the business. The Speaker complied with the rules as presented to her by this establishment," Pelosi's team said in a statement.
The salon's owner has also disapproved of the visit, stating that it wasn't a regular salon professional who attended to the Speaker, but an independent stylist who merely rents a chair at the salon.
Republican politicians were quick to berate the Speaker (who is a Democrat), saying that she is hypocritical over the rules and regulations concerning the global pandemic.
In a tweet from the official Senate Republicans account, they insinuated that she has different rules for herself.
'CONTAGION' HELPED KATE WINSLET PREPARE FOR COVID-19
"Speaker Pelosi has policies that would keep our economy closed and our small businesses shut down. But for herself? A salon visit whenever she pleases. A slap in the face indeed," reads the tweet.
This is in reference to the salon owner saying that Pelosi's unauthorized visit to her business was a "slap in the face" of health regulations.
"It was a slap in the face that she went in, you know, that she feels that she can just go and get her stuff done while no one else can go in, and I can't work. We have been shut down for so long, not just me, but most of the small businesses and I just can't — it's a feeling — a feeling of being deflated, helpless, and honestly beaten down," said eSalon owner Erica Kious.