NEWS
Naomi Discusses Her Latest 'Scuffle' With the Law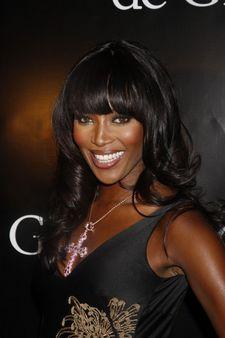 Yes, she was arrested — again, for disorderly conduct with a member of British Airways and reportedly banned from ever traveling with the airline again.
But on Wednesday, former supermodel Naomi Campbell issued a statement saying she will be boycotting British Airways for their treatment of her, saying Heathrow Airport's Terminal 5 was riddled with "catastrophic failings." Take that!
The hot-headed Brit, 37, also claims the airline changed its mind about banning her from its aircraft and is now desperate for her business.
Article continues below advertisement
Of her April 3 arrest for allegedly assaulting an airport police officer, Campbell said, "They didn't find my bag — said it wasn't in the system — and there was a complete disrespect for the passengers."
Campbell, who is currently in Brazil, continued, "I am not speaking for myself but for all those who have been disrespected."
Campbell was placed in handcuffs on April 3 at London's Heathrow Airport after she allegedly spat at a police officer. She had been previously banned from a flight in September for arriving too late for her takeoff, prompting her to fly into a rage.
After the incident, her spokeswoman tried to defuse the situation, saying: "Naomi has been flying for nearly 30 years and has been a good customer. She hopes this can be resolved amicably."