NEWS
Naomi Judd: Life is More Important Than Showbiz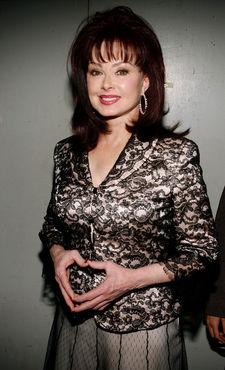 Naomi Judd is spending the weekend with a gaggle of gals playing Bunco in Las Vegas. All proceeds will aid breast cancer research.
"It's our equivalent of a guys' poker night — it's mindless," she tells me. "We get so much fulfillment and contentment out of each other."
Naomi continues, "I stopped my weekly talk show because life is more important than showbiz. I really wanted to ride motorcycles. We have a motorcycle gang — me and my girlfriends — and we have such a community. I say, 'We come in unity.'"
Article continues below advertisement
She adds, "My best friends these days are all psychologists and psychiatrists and neuroscientists. They have taught me that Americans today — this is outrageous — are more unhappy and depressed than they've ever been in the history of human kind, and that's with all our unprecedented prosperity and technological advances. Do you know the number one cause for unhappiness in America? I'm convinced that in today's culture people feel isolated and fractured and disconnected. We're all so isolated, we don't have support systems and we don't feel known."
Luckily, friendship is the cure.