NEWS
Naomi Watts: "I Second-Guess Myself as a Mother"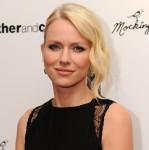 In the May issue of Blackbook magazine, Naomi Watts admits that now she is back on the big screen she's struggling to balance her career with being a mom. "It's frustrating because I feel like I'm failing a bit on both ends," she confesses.
OK! GALLERY: COUPLES GET COZY IN COUTURE AT MET COSTUME GALA!
"Every single day, I second-guess myself as a mother," Naomi tells Blackbook. "I chose to be a mom. It's something I've always wanted, but I feel torn between two worlds. I am not reaching the same depths and heights that I used to reach in movies because I'm a parent of two small children who desperately need me. It's frustrating because I feel like I'm failing a bit on both ends."
Article continues below advertisement
OK! NEWS: NAOMI WATTS ENJOYS MOTHERING BOYS
In her new film Mother and Child, Naomi worked up the courage to do a full-frontal nudity scene just after giving birth to her and Liev Schreiber's second son.
"I've never done full-frontal nudity before," she says. "It was so hard for me to do that. I had just had a baby, so my body was completely different. But I thought that if I was going to play this ballsy woman, I needed to go for it. Someone in the crew tipped off the paparazzi and now there are photos of me on that website — what's it called — Perez Hilton. Isn't that awful?"
OK! GALLERY: NAOMI WATTS SWAPS HER SONS IN NYC
Although Naomi is still trying to find a balance between her film career and being a mother to two young boys, she'd still love to have more children.
"I would love to have an endless brood of children," she says. "I grew up in chaos. I feel comfortable in chaos. Whether or not I'll ever adopt remains to be seen, but I totally believe in adoption."