NEWS
Naomi Watts to Star Opposite Leonardo DiCaprio in 'J. Edgar' Biopic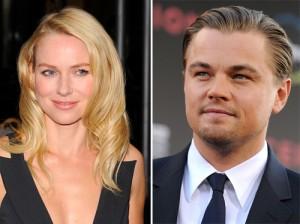 Naomi Watts will be teaming up with Leonardo DiCaprio in the Clint Eastwood-directed film, J. Edgar!
OK! GALLERY: NAOMI WATTS & LIEV SCHREIBER TOTE THEIR TOTS IN OZ
The J. Edgar biopic will star Leo as Hoover and Naomi as Helen Gandy, who was J. Edgar Hoover's secretary for 54 years, Deadline reports.
Helen was the keeper of Hoover's secrets and an influence behind the scenes on the workings of the FBI.
Article continues below advertisement
According to Deadline, Helen spent weeks destroying personal files after Hoover died.
OK! GALLERY: NAOMI WATTS & LIEV SCHREIVER SOAK UP SOME RAYS DOWN UNDER
Charlize Theron was originally expected to take the role. At first it had seemed Naomi's schedule wouldn't allow her to have the part and the studio had to consider other actresses.
Ed Westwick is set to star as Agent Smith, who was hired by Hoover to write his biography, Josh Lucas will play aviator Charles Lindbergh and Damon Herriman will play Bruno Hauptmann, the German immigrant accused of kidnapping Charles's baby in 1932.
Ken Howard will play play U.S. attorney General Harlan F. Stone and Armie Hammer will play Clyde Tolson, Hoover's alleged lover.
Sounds like a cast filled with good-looking men with Naomi as the leading lady!