NEWS
Natalie Cole Could Get Transplant From Son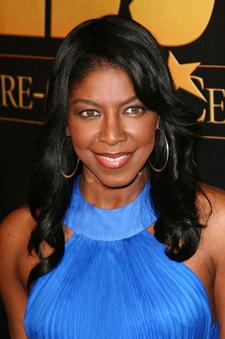 Sick singer Natalie Cole says she could get a kidney from her son.
The jazz star, who sufferers from Hepatitis C, has told ET that Robert Yancy, her son from her first marriage, has offered to donate the organ.
Now they have to wait to find out if he is a match for her body, and then get ready for the transplant.
At the Grammy Salute to Jazz event in Los Angeles, Natalie -- who was diagnosed early last year -- told ET's Thea Andrews: "We certainly hope to have a transplant.
Article continues below advertisement
"We just don't know when.
"My son may be a possible match, which would be great.
"It's very sweet and kind of strange to have people offer something like that.
"It's a big deal for the recipient more than it is for the donor, because they've got two kidneys and we just need one!"
The star, who currently has dialysis treatments three times a week, added that recovery from the transplant will be long and she will not be able to work.
"I'm not looking forward to it, but in the end it'll be worth it," she said. "I just love what I do. I'll be dancing and singing 'til I die!"
Natalie has said in the past that it's likely the disease is related to her drug abuse in the 1970s and 80s.
Watch ET tonight, Feb 4, to see the rest of the interview.