NEWS
Natalie Cole: I'm a Trooper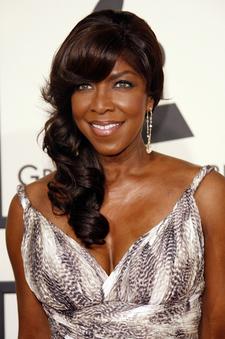 It's been a bumpy road lately for Natalie Cole – the singer recently revealed she has been struggling with Hepatitis C, a disease she thinks she contracted in her drug-ridden past, and has been in and out of the hospital.
And now she has a new health battle to fight.
"They told me… 'Your lungs have filled up with fluid and your kidney is functioning at 10%,' " Natalie reveals to Entertainment Tonight about a recent health scare in NYC. "They would have found me either unconscious or dead. I think I was on my way out."
Article continues below advertisement
The "Unforgettable" singer is still battling Hepatitis C, and she's now on dialysis.
"I was in denial that I was close to dying until after 3-4 days of being hospitalized and them putting me on dialysis," she says. "I had a lot of time to think. The first thing I knew is that I will never work the same way again. Three hours a day, three times a week (during dialysis) I just sit there and am glad that there is something to keep me going."
Natalie's next step to wellness could involve a serious step – an organ transplant.
"The kidneys could repair themselves, but we still don't know," she admits. "We're looking at a possible transplant. My son and sister have already volunteered."
But even with her health problems,the daughter of music legend Nat King Cole is determined to fight through it all.
"I haven't felt as good as I do today in 7 weeks. I feel really good. I'm a trooper," she says. I'm one of those 'the show must go on' people! I'm a survivor. I don't believe in giving up until the fat lady sings."
For the first part of a two-part interview, tune in to ET tomorrow, Oct. 23, with the follow-up on Oct. 24.