NEWS
Natalie Portman "Honored and Grateful" for 'Black Swan' Oscar Nod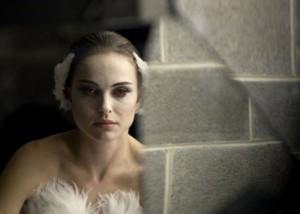 Natalie Portman has a lot to be thankful for this award season! Besides already having a Golden Globe in her possession, the newly affianced actress — who announced her engagement to Black Swan co-star and choreographer Benjamin Millepied in December — has a baby on the way and an Oscar nomination! Natalie opened up about her nod from the Academy, expressing how grateful she is for the love surrounding the film.
Article continues below advertisement
"I am so honored and grateful to the Academy for this recognition. It is a wonderful culmination of the ten-year journey with Darren to make this film," Natalie said on Facebook, via Just Jared. "Making 'Black Swan' is already the most meaningful experience of my career, and the passion shown for the film has completed the process of communication between artists and audience. I am so thankful for the support we have received and I share this honor with the entire cast and crew of the film, especially Darren Aronofsky."