NEWS
Natalie Portman: "I Always Wanted to Do a Ballet Film"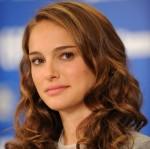 Natalie Portman takes the lead in Darren Aronosky's new film, Black Swan, as the prima ballerina and the actress says the role has been both a dream and nightmare come true.
OK! GALLERY: NATALIE PORTMAN LOOKS RADIANT IN RED AT BLACK SWAN PREMIERE
"I mean, that was probably one of the major things that attracted me to the story," Darren told The New York Times. "The idea of putting Natalie Portman through this physical transformation. That's what the fairy tale is about."
Article continues below advertisement
And Natalie was up for the challenge.
"I'd studied ballet," the actress explained over the phone, "from the age of 4 to about 13, at the American Dance Theater Workshop on Long Island, which is associated with the Eglevsky Ballet, and from the time I became an actress I think I always wanted to do a ballet film."
Natalie was approached for the film while she was still in college and once the time came to film Black Swan she said, "I quickly realized that I wasn't as advanced as I thought I was."
OK! GALLERY: BLACK SWAN BEAUTY MILA BEAMS IN LONDON
Natalie trained for months with former NYC Ballet dancer Mary Helen Bowers and said she "really immersed myself in ballet for a whole year" by reading autobiographies of dancer. Through her readings, Natalie said she saw them in "almost a religious quality, not only in the deification of Balanchine, but also in all this sort of ritualistic, devotional behavior dancers practice — the repetitive barre work every day, breaking in the toe shoes and sewing the ribbons on and so forth."
Article continues below advertisement
For Black Swan, Natalie did everything she could to get into character.
"Basically, I didn't do anything except work," she explained. "There was no, like, meeting up with friends for dinner or going to the movies. We'd do 16-hour days, then I'd go home and work out, because I had to stay in shape, and I'd prepare for the next day's scenes and then get maybe five hours of sleep. It was really, really extreme."
OK! GALLERY: NATALIE PORTMAN STRIKES THE PERFECT POSE WITH HER BLACK SWAN CO-STARS
"It was a very serious set," Natalie added, "not a funny, silly set at all. It was scary, disciplined and rigorous, and I think, in a way, that fit into the mindset of the characters."
But the star was able to give Darren exactly what he wanted.
"Natalie was able to give me a lot of stuff that I was unbelievably excited and impressed by," he said. "Ninety percent of what you see is Natalie, unretouched."