NEWS
Natalie Portman Says Going Public With Her Pregnancy Has Been "Wild"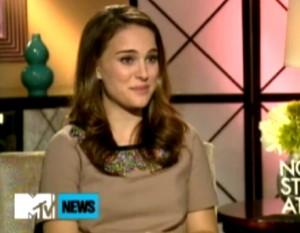 Many celebrities go into hiding when they're pregnant, but given that Natalie Portman is a Golden-Globe nominee she's in the spotlight more than ever. So how does she feel about having her pregnancy be so public?
OK! GALLERY: NATALIE PORTMAN OUT GLOWS ASHTON AT NO STRINGS ATTACHED PREMIERE
Natalie has been in the headlines recently for not only her movie roles but also her relationship with fiancé Benjamin Millepied and her pregnancy.
Article continues below advertisement
"It's very positive interactions, I have to say," Natalie told MTV News of the public knowing about her pregnancy. "The weird thing is ... people knowing something that is so private but, I mean, you get used to that. It's just wild to walk down the street and have a complete stranger be like, 'Congratulations!' It's so nice, but it's a new experience to have people know that much about your most private things. But it's all good."
OK! GALLERY: STARS HONORED AT 2011 PALM SPRINGS INTERNATIONAL FILM FESTIVAL
So, has her No Strings Attached co-star Ashton Kutcher given her any parenting advice?
"Ashton is a very good parent," she said "He would always come in with stories of what went on in the weekend or talks he's had with one of his stepdaughters and, I mean, obviously nothing that would betray their privacy, but I could just tell he's such a committed parent. And so yes, I mean, I have a while to go because he's got more of the teenage girl advice."
Watch Natalie's interview with MTV below!