NEWS
Natasha Richardson in NYC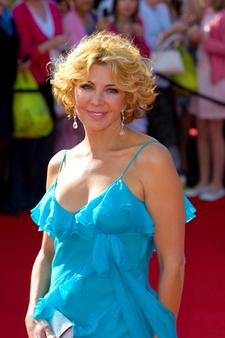 UPDATE: 5:21 pm Natasha's mother Vanessa Redgrave just showed up at Lenox hospital through the garage.
----------
UPDATE: 3:05 pm Actress Lauren Bacall has arrived at Lenox Hill Hospital in NYC.
----------
Differing reports on the condition of Natasha Richardson, who had a minor fall while skiing Monday, place the actress in NYC, either to be treated further for her injuries or for her family to be near to say their good-byes.
Article continues below advertisement
Natasha reportedly arrived in NYC yesterday afternoon; she was flown in from the Montreal hospital where she was initially treated. It is unclear, however, if she is at another hospital or at home. Her mother, actress Vanessa Redgrave, is believed also to be in the city, and was seen in photographs walking into Lenox Hill Hospital in NYC. Her husband is Liam Neeson, who was filming the movie Chloe in Toronto at the time of the fall. The couple have two children, Micheal, 13, and Daniel, 12.
The New York Times reported that Natasha's condition was very serious and her family was highly distressed. A reporter from the Toronto Star also reported seeing Liam distraught in the back of an ambulance at the hospital in Montreal.
Speculation surrounding her condition is also rampant, with some saying she's brain dead, others that her brain is swelling, and one publication even declaring her dead.
Article continues below advertisement
Natasha fell during a lesson at Mount Tremblant ski resort, and a statement from the resort said she initially appeared fine.
"She did not show any visible sign of injury but the ski patrol followed strict procedures and brought her back to the bottom of the slope and insisted she should see a doctor," the statement from Mount Tremblant says.
She was later taken to the Centre Hospitalier Laurentien in Ste-Agathe, then transferred to Hopital du Sacré-Coeur in Montreal, reports said.
"We know that she has had an accident but we really do not know any more details," Kika Markham, who is married to Richardson's uncle, Corin Redgrave, told The Associated Press. "We are very concerned."